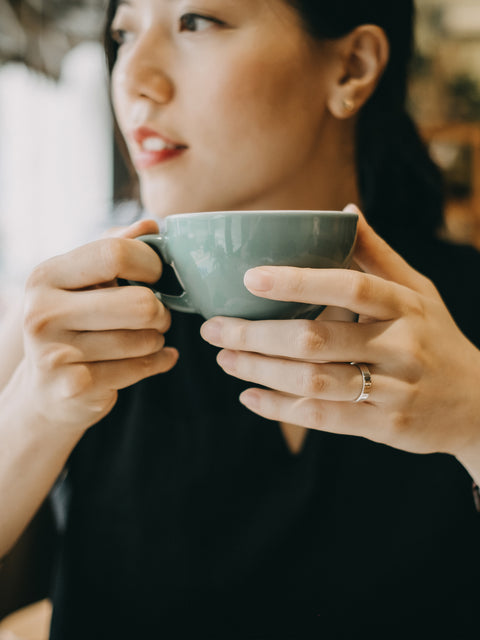 5 Health Benefits of drinking Tiger Purrr Chai Tea
Looking for a warming, delicious tea that provides great health benefits at the same time? Have you tried Tiger Purrr Chai Tea?
Chai tea has been enjoyed in India and across Asia for centuries and is fast gaining increasing popularity worldwide. Did you know tea is the second most consumed beverage in the world after water?
Not only is Tiger Purrr Chai delicious and comforting, it also offers a variety of health benefits.
Here are our top 5 reasons why you should drink chai tea.
1. Boost your immunity
If you want to give your immune system a big dose of love, chai tea is for you. Antioxidant-rich spices in chai, such as ginger and cinnamon have antimicrobial properties, helping ward off nasty bacteria to keep you healthy.
2. Stomach upset gone
Chai tea can also aid in digestion. Ginger is powerful in relieving stomach pain, reducing bloating, and aiding digestion. In addition, other spices in chai, such as cardamom and fennel, also have anti-inflammatory properties that can help to ease stomach discomfort.
3. Reducing inflammation
Chai spice has natural anti-inflammatory properties that can help reduce inflammation throughout the body. If you're dealing with arthritis or other inflammatory conditions, a cup of chai may be very helpful .
4. Enhancing heart health
Studies have shown that chai tea can help lower cholesterol and blood pressure, two major risk factors for heart disease. Chai spices also improve circulation and reduce the risk of blood clots. Your heart sings!
5. boost your energy
Need a little pick-me-up? Chai not only contains caffeine, but the spices in chai can also help regulate blood sugar levels. This means you get a steady stream of energy throughout the day without the dreaded crash.
As well, the antioxidant effect of black tea is due to its polyphenol content. Polyphenols are chemical compounds that protect plants from ultraviolet radiation and harmful, disease causing pathogens.
Want to try a delicious chai tea that people are raving about?
Try Tiger Purrr Chai today!
A fiercely elegant blend of whole-leaf assam tea, cassia, cardamom, clove, ginger, star anise, fennel seed, warming szechuan pepper, angelica root.
/ mouth tinglingly delicious
/ chef crafted
/ made with the purest natural ingredients
/ no preservatives or artificial flavours
"I am legit obsessed with this chai. When I smelt the blend dry its like all my senses and little lights were switching on. Little fireworks going off in my body in different places! And that was before I even tasted it! Be consciously present when you drink this!" Irene
"I have only one word to say: Amazing! Ok two words: Incredibly Amazing!! This is a first class company that understands quality and exquisite taste. Tiger Purrr is the elite of Chai Tea, no ordinary brand comes close." Chris